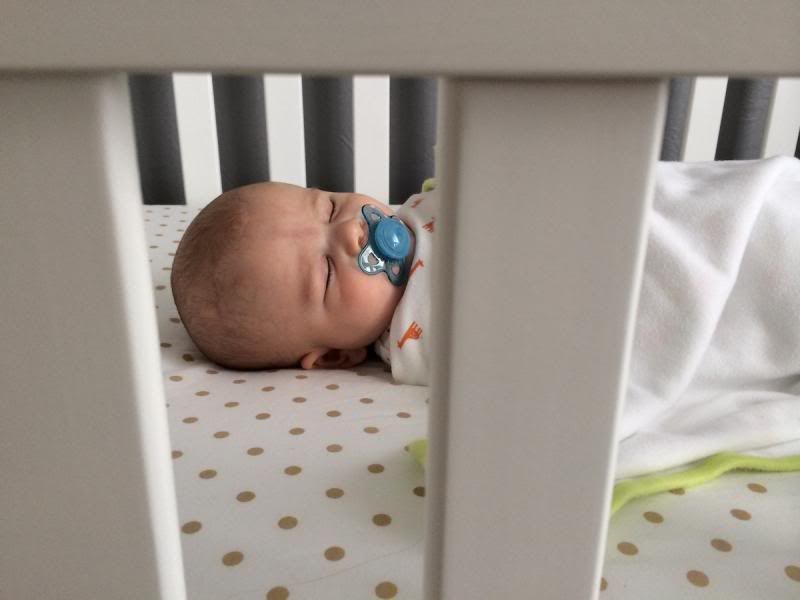 My little boy is growing so fast.
Myles has been sleeping in his own room for a few weeks now but I didn't want to tempt fate by posting this any earlier. He's transitions from sleeping solely in my arms to sleeping alone in his own room. I'm such a proud Mummy. Originally we wanted Myles to sleep in our room for at least 6 month but he would not entertain either the swing crib or the moses basket so things did not go to plan.
I know that when you move a child into their own room is a very controversial subject but I think whenever you choose is a very personal thing and I don't think anyone has the right to judge other parents for their choices in this matter. I know a mother that had to move her baby into their own room at only a few weeks old as she didn't sleep a wink as she spent all night just staring at her baby. I also know a mother who still sleeps with her baby at 7 months old. Neither of these mothers are wrong because they know their child better than anyone.
The one thing that I have found extremely handy when moving Myles into his own room is a baby monitor with video. We chose the
Motorola MBP36 Digital Baby Monitor
after reading a lot of reviews and we love it. I'll be doing a review on this one very soon as it has quickly become a definite must have.